WEALTH PLANNING PROCESS
Our Wealth Planning Process
Our team focuses on essential aspects of your financial situation throughout the wealth management process.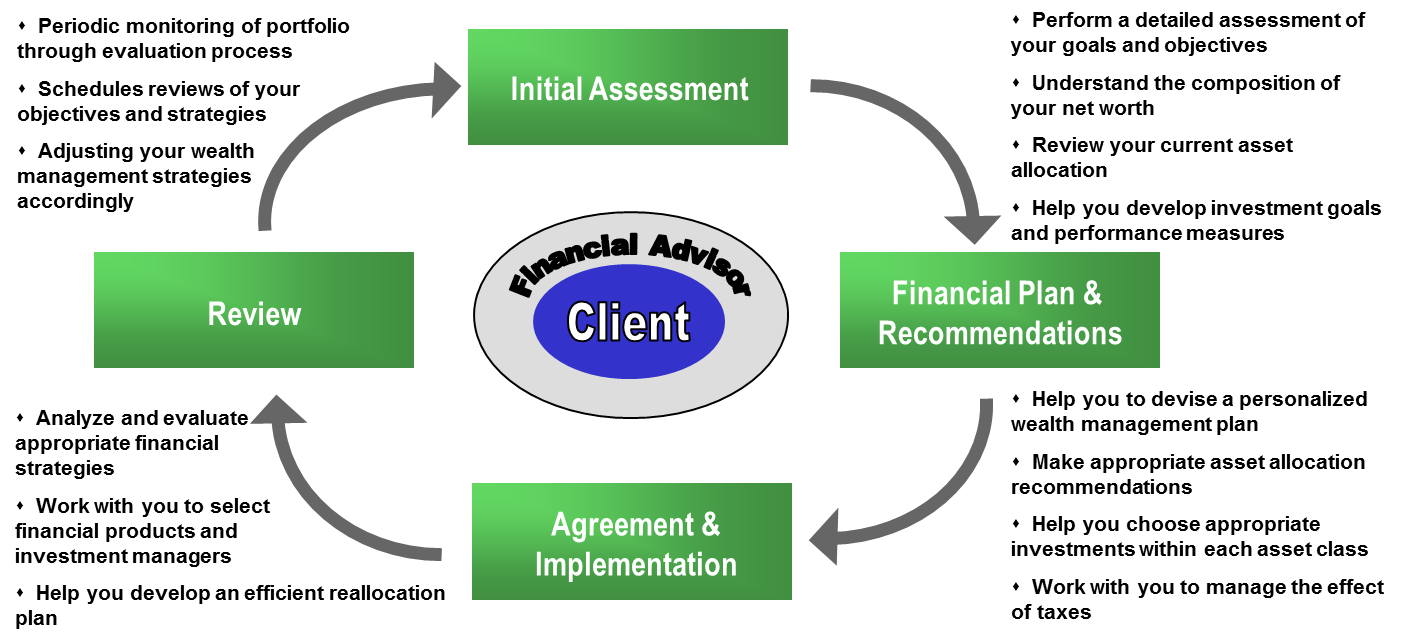 Our Team will review, assess and recommend appropriate changes to your financial plan and portfolio on an ongoing basis.
Every investor's situation is unique and you should consider your investment goals, risk tolerance and time horizon before making any investment. Investing involves risk and you may incur a profit or loss regardless of strategy selected.