About Steward Partners
STEWARD PARTNERS GLOBAL ADVISORY- Our Partner In Serving You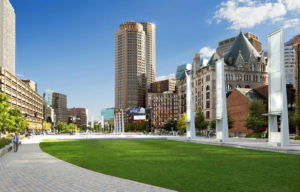 Steward Partners Global Advisory is an employee-owned, full-service independent partnership, catering to family, institutional and multigenerational investors. Our professionals deliver full-service wealth management designed to meet the objectives of today's investors. Regardless of your investment goals or interests, each of our partners has the financial experience and specialized skills to address your specific needs.
We believe that clients, employees and partners deserve to be treated with the highest level of service. Steward Partners provides boutique-style, concierge-level service, customized wealth strategies and an exceptional client experience, delivered by our carefully selected advisors to a limited number of clients.
Headquartered in Washington, D.C., with 18 offices across the country (and counting), we're proud to offer a comprehensive range of financial management options, including wealth planning and investment strategy implementation, professional asset management services, private banking, institutional consulting, and international advisory and business solutions.